Commercial Services
Paver Clean and Seal, LLC offers a commercial division dedicated to commercial properties such as office buildings, retail centers, hotels, streetscapes and more. We work with residential builders to ensure new construction is clean, sealed and ready for new homeowner move in.
Our Services Include:
cleaning and sealing building entrances
cleaning and sealing hotel pool decks
cleaning and sealing parking decks
cleaning and sealing turnarounds
cleaning and sealing retail plazas
cleaning and sealing city streetscapes and parks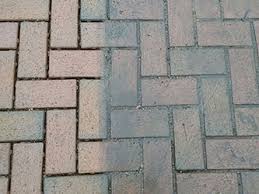 Paver Clean and Seal of Georgia, Inc. offers permeable paver cleaning and clean out for permeable paver systems. This allows the dirt, debris and leaves caught in the system to be removed so the water flows freely through the system.
Meet Percy The Paver! He will get your pavers and other hardscapes cleaned, sealed & beautified in no time!
We're Certified By The Following Companies:
---